Systemutvecklare
·
Stockholm
·
Tillfälligt distansarbete
Senior Software Engineer Java for global company with Emmy® Award-Winning Technologies!
We offer a fast-paced environment with enormous opportunities to learn and grow.
Are you passionate about technology and share a passion to solve problems of today to innovate for tomorrow

Keep on reading!
OFFER
You will be part of an international and friendly working environment. The teams are cross-functional and there will be opportunities to move between the teams. We empower individuals and teams and encourage open communication/collaboration across teams.
We use agile workflows such as Scrum and Kanban depending on what the team is most comfortable with. We work with cutting edge technologies and software delivery techniques and we are committed to keeping our technology stack up to date
You will be offered a competitive salary, excellent benefits and flexible hours. Our workspace is centrally located with an open and spacious seating plan. 
Some of the benefits of working at Invidi:
Green field development 
An open and welcoming company with a distinctly flat organization
Great opportunity to influence and take initiatives
Working with and continue to learn from extraordinary developers!
Flexible working hours!
TASKS
Our platform handles tens of thousands of req/s with sub-second response times across the globe. We serve ads to some of the biggest live events in the world, providing reports and forecasts based on billions of log rows. These are some of the complex challenges that make dev work at INVIDI interesting and rewarding. To accomplish this, we use the best frameworks and tools out there or, when they are not good enough, we write our own. 
You will:
design, develop, deploy and operate backend services in Java that are scalable, durable and performant.
collaborate closely with peers and product owners in an autonomous, cross-functional team.
help other team members grow as engineers through code review, pairing, and mentoring.
YOUR PROFILE
We like to work with great engineers who are skillful but always open to learn new things, and who value working in a team to achieve a common goal. We would like you to have amazing communication and organizational skills.
You are an outstanding software engineer who loves to develop distributed high-volume systems. You care about the craft and cherish the opportunity to work with smart, supportive, and highly motivated colleagues. You are curious; you like to learn new things, mentor and share knowledge with team members. Like us, you strive to handle complexity by keeping things simple and elegant.
TECHSTACK
Most of the code we write is Java with Dropwizard, but every problem is unique, and we always evaluate the best tools for the job. We also work with or are looking at working with technologies such as SQL, Kafka, Kafka Streams, Flink, Spark, AWS (AWS Analytics Services, Columnar storage), Google Cloud (GKE, App Engine, Pub/Sub), Riak, Kotlin and Go.
ABOUT INVIDI
INVIDI Technologies Corporation develops products and services for addressable advertising for premium video content across the overall video ecosystem. Our Emmy® Award-Winning Technology, Advatar®, is widely deployed by cable, satellite, and telco operators.  We provide a device-agnostic solution that delivers ads to the right household, no matter what program or network they're watching, how they're watching, or whether they're in front of their TV or another device.
Flexibility and adaptability are two hallmarks of INVIDI's addressable technology solutions.  These traits allow INVIDI partners to transform their video content delivery network, revamping legacy systems without significant capital or hardware investments. We at INVIDI provide superior capabilities, customer service and ease of use.
We offer a fast-paced environment with enormous opportunities to learn and grow. We are looking for team members that will flourish in our creative and inspiring atmosphere, working alongside some of the best and brightest. Our leadership team is continuously looking for innovative ideas for developing a Unified Video Ad Tech platform.
At Invidi we insist that you have a passion for what you do and a hunger for learning new things. We constantly evaluate and try to better ourselves. We expect you to do the same and - just as important - help others improve as well.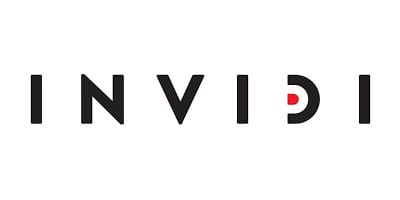 ABOUT PINETREE

At Pinetree, we have a vision and mission to differentiate ourselves from the crowd and are Sweden's contenders in talent search and matching.
By working as an agency, the value to you as an employee is that we have a very wide network of partner companies that we continuously ensure high quality standards.
This recruitment is a direct employment at Invidi AB and all applications, questions, administration and recruitment process is managed by Pinetree AB.
Avdelning

Platser

Distansarbete

Tillfälligt distansarbete
Relaterade jobb
Pinetrees Job Concierge Service
Rådgivningsmöte med genomgång av alternativ

Vi går personligen igenom dina möjligheter för att utvecklas vidare. Genom att förstå varje individs förutsättningar och önskemål kan vi matcha dessa mot lämpliga karriärvägar och specifika anställningar.

Tidsbokning

Vi hjälper dig att komma på intervju, bokar in tid och hjälper till med förberedelser för ett lyckat möte.

CV-analys

Vill du ha feedback på din CV och hjälp att utveckla den ytterligare så hjälper vi dig med allt från innehåll till att använda nya designade mallar.

Långsiktig planering och uppföljning

Finns du i vårt Concierge-register hjälper vi dig att utvecklas över lång tid i din karriär. Behöver du rådgivning mitt i en längre anställning hjälper vi dig.
Våra tidigare uppdrag
Projektledare till växande mjukvarubolag
---
Front end utvecklare Stockholm
---
Testledare till mindre konsultorganisation i Göteborg
---
Senior DotNet utvecklare Malmö
---
UX designer till specialiserad aktör inom interaktion och webb
Om Pinetree
Pinetree AB arbetar inom search, rekrytering och headhunting. Vi finns i Stockholm men rekryterar för positioner över hela Sverige.
Jobbar du redan på Pinetree?
Hjälp till i rekryteringen och hitta din framtida kollega.