Systemutvecklare
·
Stockholm
·
Hybridarbete
Embedded Engineer - Global leader in media delivery with Emmy® Award-Winning Technologies!
Want to work with a product used worldwide by millions during some of the largest live events such as the Olympics or the Eurovision Song Contest? Keep reading!
OFFER
Net Insight offers a possibility to work hands on with cutting edge technology and products used by millions. Together in a close knit team with colleagues who share a passion of delivering top quality products you have the chance to enable reliable live experiences for a global and diverse audience.
You will be part of an international and friendly working environment. The teams are cross-functional and there will be opportunities to move between the teams. We empower individuals and teams and encourage open communication/collaboration across teams.


Some of the benefits of working at Net Insight:
Net Insight is a world leader in media networks and resource optimization with a strong focus on innovation
Flexibility to impact development environment and use latest tools.
Open and flat organization and good culture with a lot of teamwork
Unusually low turnover - High employee satisfaction!
Run a very technologically advanced environment
An open culture where everyone can drive changes and influence how we work.
Family-friendly company and a great understanding of pick-up / drop-off
Flexible working hours. You mainly report to your team.
About the role:
As an embedded software engineer in our agile teams you will work with experienced developers who are experts in video and audio and networking systems. You will help the team to develop innovative products that enable our customers to deliver reliable high quality live media across the globe.

Some of the things our team members have said they like about working at Net Insight are:

Tailoring solutions for a specific hardware target, with close collaboration across software, firmware and hardware disciplines
Working in agile teams, having the opportunity to impact the product in several ways spanning from systemization to verification and also taking responsibility for our devops infrastructure
Working with talented colleagues who share a passion for delivering top quality, reliable products through clean and maintainable code
An open culture where everyone has the opportunity to drive changes and influence how we work
YOUR PROFILE
We like to work with great engineers who are skillful but always open to learn new things, and who value working in a team to achieve a common goal. We would like you to have amazing communication and organizational skills. 
We think you are a team player with an agile mindset who has a passion for tech and modern C++ development. You enjoy taking responsibility, from the requirement phase to deployment.
Need to have:
Solid experience in modern C++ (11, 14, 17) using the standard libraries
Good knowledge of Linux and embedded systems



Nice to have:
Other skills that we consider to be an advantage are understanding of networking technologies, parallel systems and concurrent programming, test driven development, python and yocto.
ABOUT NET INSIGHT
Net Insight is a global leader in media networks, resource optimization and streaming solutions. With more than 20 years' experience, Net Insight is a trusted and important partner and a leading force in the media tech industry in creating a better media experience.
More than 500 world-class customers run mission-critical media services using Net Insight's solutions in more than 60 countries worldwide. Net Insight is listed on Nasdaq Stockholm.
Net Insight is powering the evolving media business in a connected world where technology enables seamless meetings between producers, distributors and consumers of content – regardless of geographical location, technical resources or distribution network. With its deep market knowledge and insight, genuine customer focus and world-leading innovative technology, Net Insight makes it easier to create and deliver better content in a more reliable and effective way. Net Insight is driven by the idea that everything can always be done smarter, for both its customers and their customers.
For more info, visit https://netinsight.net/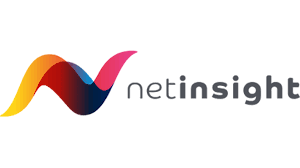 ABOUT PINETREE

At Pinetree, we have a vision and mission to differentiate ourselves from the crowd and are Sweden's contenders in talent search and matching.
By working as an agency, the value to you as an employee is that we have a very wide network of partner companies that we continuously ensure high quality standards.
This recruitment is a direct employment at Net Insight AB and all applications, questions, administration and recruitment process is managed by Pinetree AB. 
Avdelning

Roll

C/C++

Platser

Distansarbete

Hybridarbete
Pinetrees Job Concierge Service
Rådgivningsmöte med genomgång av alternativ

Vi går personligen igenom dina möjligheter för att utvecklas vidare. Genom att förstå varje individs förutsättningar och önskemål kan vi matcha dessa mot lämpliga karriärvägar och specifika anställningar.

Tidsbokning

Vi hjälper dig att komma på intervju, bokar in tid och hjälper till med förberedelser för ett lyckat möte.

CV-analys

Vill du ha feedback på din CV och hjälp att utveckla den ytterligare så hjälper vi dig med allt från innehåll till att använda nya designade mallar.

Långsiktig planering och uppföljning

Finns du i vårt Concierge-register hjälper vi dig att utvecklas över lång tid i din karriär. Behöver du rådgivning mitt i en längre anställning hjälper vi dig.
Våra tidigare uppdrag
Projektledare till växande mjukvarubolag
---
Front end utvecklare Stockholm
---
System Engineer at global company
---
Senior DotNet utvecklare Malmö
---
UX designer till specialiserad aktör inom interaktion och webb
Om Pinetree
Pinetree AB arbetar inom search, rekrytering och headhunting. Vi finns i Stockholm men rekryterar för positioner över hela Sverige.
Systemutvecklare
·
Stockholm
·
Hybridarbete
Embedded Engineer - Global leader in media delivery with Emmy® Award-Winning Technologies!
Want to work with a product used worldwide by millions during some of the largest live events such as the Olympics or the Eurovision Song Contest? Keep reading!
Läser in ansökningsformuläret
Jobbar du redan på Pinetree?
Hjälp till i rekryteringen och hitta din framtida kollega.